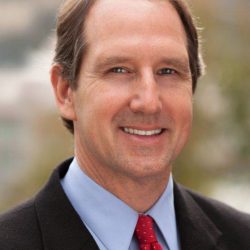 RANDY BERHOLTZ
OF COUNSEL
Randy is a member of the California Bar and specializes in providing corporate, securities, mergers and acquisitions, public and private financing, venture capital, corporate governance, commercial, licensing, commercial agreements, employment and real estate advice to life science, healthcare, alternative health and exercise companies and venture capital, angel groups and private equity firms in San Diego, Orange County, Los Angeles and Silicon Valley.
CATHERINE BORSETTO
SENIOR LEGAL COUNSEL
Seasoned compliance and regulatory enforcement attorney, leader and results driven professional. Expert in compliance, with proven experience developing local, state and federal compliance programs. Over 20 years' experience in compliance and regulatory matters, including OSHA, FTC, FDA, ABC, Healthcare, zoning and land use. Litigated multimillion-dollar cases against individuals and companies for fraud, compliance and regulatory matters. Crafted…
JOYCE L.T. CHANG
ASSOCIATE ATTORNEY
Joyce L.T. Chang specializes in helping clients navigate healthcare regulatory compliance. With her previous in-house experiences on the legal teams at Cedars-Sinai Medical Center in Beverly Hills and Stanford Health Care, Joyce has unique insight on the inner workings of healthcare systems and ways to effectively and thoughtfully mitigate legal risks.
MICHAEL H. COHEN
FOUNDING ATTORNEY
Michael served as Assistant Professor of Medicine at Harvard Medical School and Adjunct faculty at Harvard School of Public Health.  He is Author of 6 leading books on Health and Wellness Law. Recognized for his contribution to international health law and policy. Michael is a thought leader in health care law, pioneering legal strategies and solutions for clients in traditional and emerging healthcare markets.
ALAN DUMOFF
PROJECT ATTORNEY
Alan Dumoff is a member of the Bar in Maryland and Washington, D.C. and have practiced law since 1988 with a special focus on the legal needs of integrative physicians and complementary and alternative (CAM) practitioners. A former acting director of the National Commission for the Certification of Acupuncturists, Mr. Dumoff assists physicians and CAM practitioners with a wide range of regulatory, insurance, and disciplinary issues,…
JESSICA PASSMAN
OF COUNSEL
Jessica received her BA in Business & Finance from the University of Central Florida, and her JD (Cum Laude) from the University of Miami School of Law. After graduating from law school, she was an Associate Attorney at several top law firms, focusing on Commercial Real Estate, and outside general counsel to numerous clients in her own law practice. Jessica Passman is a member of the Florida Bar.
EBONY KIRKPATRICK
CLIENT DEVELOPMENT MANAGER
Ebony has over 20 years of advertising, sales and customer relations experience with broad knowledge of Internet Marketing & Telecommunication products.  She is a friendly, warm voice at the Firm and the front line for communicating with our clients.
Ebony's experience includes:
Client Account Manager, Integrated Access Corp
Contract Project Manager, Elite Office Staff
Digital Sales Consultant, Berry Publishing
Internet Advertising Consultant, Yellowpages.com
MCI Outside Acquisition Client Executive, Burnett Resources
Sales Associate/Team Mentor, Bellsouth
DENNIS M. MOORE
REGULATORY CONSULTANT
Dennis is currently Chief Technical Expert and Managing Partner of Auk Technical Services LTD. He has 28 years of experience in medical device design, software design validation systems and evaluations, manufacturing software validation, training drug and device firms in all aspects of device and pharmaceutical manufacturing, and experience helping firms achieve compliance to FDA regulation and International Standards regulations. Mr. Moore has given numerous web seminars on GMP issues; has traveled the world putting out FDA compliance related fires and authored many documents on quality system inspection, FDA/CA narrative report compilation, drug quality systems and software auditing techniques.