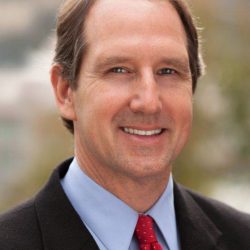 RANDY BERHOLTZ
OF COUNSEL
Randy is a member of the California Bar and specializes in providing corporate, securities, mergers and acquisitions, public and private financing, venture capital, corporate governance, commercial, licensing, commercial agreements, employment and real estate advice to life science, healthcare, alternative health and exercise companies and venture capital, angel groups and private equity firms in San Diego, Orange County, Los Angeles and Silicon Valley.
MICHAEL H. COHEN
FOUNDING ATTORNEY
Michael served as Assistant Professor of Medicine at Harvard Medical School and Adjunct faculty at Harvard School of Public Health.  He is Author of 6 leading books on Health and Wellness Law. Recognized for his contribution to international health law and policy. Michael is a thought leader in health care law, pioneering legal strategies and solutions for clients in traditional and emerging healthcare markets.
JESSICA PASSMAN
OF COUNSEL
Jessica received her BA in Business & Finance from the University of Central Florida, and her JD (Cum Laude) from the University of Miami School of Law. After graduating from law school, she was an Associate Attorney at several top law firms, focusing on Commercial Real Estate, and outside general counsel to numerous clients in her own law practice. Jessica Passman is a member of the Florida Bar.
MATTHEW M. STOKKE
SENIOR ASSOCIATE
Matt is a Senior Associate attorney at Cohen Healthcare Law Group where he practices all aspects of healthcare law, business law, FDA and FTC regulations, and general corporate law. He has dealt extensively with businesses in matters of company formation, contract drafting, negotiations, compliance, copyrights, and trademark registration. Prior to joining CHLG, Matt gained significant healthcare law…
DANA PORCALLA
MARKETING MANAGER
Dana Porcalla has built a name in the Marketing Industry with vast connections in the media working on/off-camera with international lifestyle productions, like Red Panda PH. She started creating films at the age of 17 and was given an IMDb page after producing an independent film with Brian Patrick Lim of One Man Crew Productions that won Best in Screenplay at The Barcelona Film Festival.
Dana has well over 15 years of experience in Marketing and Business Development and has worked under Operations building successful brands. Her expertise in the said field landed her a role in the firm as the Head in Marketing where she creates marketing strategies and builds systems for further growth and development.
ARAM ZADEH
PARALEGAL
Aram received his BA (cum laude) in Social Studies from Harvard University in 2017. After graduating, he worked as a paralegal at a multinational law firm in Washington, D.C. He joined our team in 2019 and works under attorney supervision on legal research and preliminary casework. Additionally, he assists with other duties, including administrative, marketing, and sales functions.