DREW BARNHOLTZ
OF COUNSEL
Drew R. Barnholtz brings over 25 years of corporate, entrepreneurial and law firm experience, focused on regulatory and transactional matters in the life sciences, health care, technology, finance and manufacturing industries. His clients value his advice, knowing that it is informed by a career that is rich in the kinds of experience that yields keen insights, good judgement, and a bottom-line business orientation.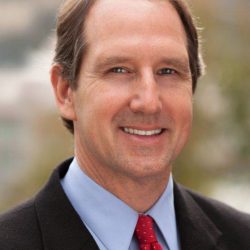 RANDY BERHOLTZ
OF COUNSEL
Randy is a member of the California Bar and specializes in providing corporate, securities, mergers and acquisitions, public and private financing, venture capital, corporate governance, commercial, licensing, commercial agreements, employment and real estate advice to life science, healthcare, alternative health and exercise companies and venture capital, angel groups and private equity firms in San Diego, Orange County, Los Angeles and Silicon Valley.
MICHAEL H. COHEN
FOUNDING ATTORNEY
Michael served as Assistant Professor of Medicine at Harvard Medical School and Adjunct faculty at Harvard School of Public Health.  He is Author of 6 leading books on Health and Wellness Law. Recognized for his contribution to international health law and policy. Michael is a thought leader in health care law, pioneering legal strategies and solutions for clients in traditional and emerging healthcare markets.
CHRIS ESSELTINE
OF COUNSEL
Chris Esseltine is a Healthcare and FDA attorney with 16 years of experience representing a wide range of healthcare entities and companies governed by the FDA. He counsels clients on matters including HIPAA, Anti-Kickback Statute, Stark, Medicare Fraud, FDA/FTC marketing and labeling issues, and creating corporate compliance programs. He has represented clients ranging from startups to Fortune 500 companies.
ALBERT MEYER
OF COUNSEL
Albert Meyer is an accomplished health care attorney and compliance officer with experience representing a wide range of healthcare businesses and professionals. Clients include physicians, practice management companies, health care entrepreneurs, multi-disciplinary practices, pharmacies, medical equipment and device companies, substance abuse rehabilitation facilities, ambulatory surgery centers and clinical laboratories.
MIRACHELLE CEPE
OPERATIONS MANAGER
With her eight years of experience at one of the largest commercial airlines in Asia, Mira brings her positive attitude and dedication wherever she goes. Mira has also interned at a marketing company, where she worked with startup clients to develop their social media campaigns and online content.
Her exceptional attention to detail skill, had made her earn her Executive Assistant title, where she works closely with the COO of the Firm and across all Teams providing administrative support and acting as liaison between Clients and Attorneys.
Her commitment to high quality service drives her daily.
DANA PORCALLA
HEAD OF OPERATIONS
Dana has well over 15 years of experience in Marketing and Business Development, and over 8 years in Operations, building and growing successful brands. Her data-driven approach and expertise in these fields, along with her background in Bachelor of Science in Nursing, landed her a role in the firm, where she started as the Operations, Sales Retention, and Marketing Coordinator. She eventually became the Head of Marketing and later the Head of Operations, where she creates marketing and operational strategies to build applicable systems for the further growth and development of the firm.
She has made a name for herself in the Marketing Industry, with vast connections in the media. She has worked on and off-camera with international lifestyle productions, such as Red Panda PH. She began creating films at the age of 17 and was awarded an IMDb page after producing an independent film with Brian Patrick Lim of One Man Crew Productions. This film won Best in Screenplay at The Barcelona Film Festival. Her goal-oriented mindset attracted many business tycoons whom she had the chance to work hand-in-hand with. She provided consulting and managed executives, building concepts from scratch and growing them into some of the local and international brands we now know of. She prides herself on having an exceptional track record. To some, she might even be a familiar face, as she has appeared in various print media.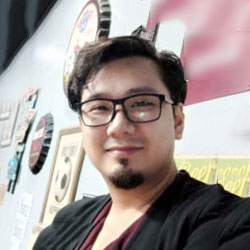 CHRISTIAN MANIQUIS
SENIOR CUSTOMER CARE ASSOCIATE
Christian brings a wealth of expertise with over a decade of experience in the Aviation Industry, having embarked on his journey in 2011 at one of Asia's largest airlines.
From this previous career, he developed his prowess in customer relations, where he adeptly engaged with individuals from diverse cultures, nationalities, and backgrounds, which became a testament to his exceptional interpersonal skills. Throughout his career, he consistently stood out as a top performer, achieving remarkable feats in generating ancillary revenue for the company.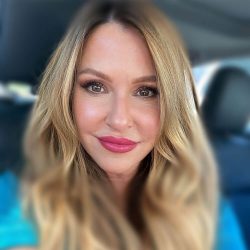 SHARON RIORDAN
CUSTOMER CARE ASSOCIATE
Sharon has over 30 years of experience in Sales Management and Customer Service. Her background of expertise has been primarily in the Beauty and Esthetic industry. With a strong emphasis on the value of customer service, the client is always her #1 priority.
She is a problem solver and will bring her time and dedication to resolving any challenge brought to the table.
For fun she enjoys long bike rides and hiking with friends and family. If you can't find her its a pretty safe bet, she's at the beach!
AMYBELLE NEPOMUCENO
CARE TEAM MEMBER
Amybelle Nepomuceno is an analytical, detail-oriented, hard-working professional with over 15 years of experience in end-to-end Logistics at one of the top manufacturing companies in the world. Amy specializes in working with clients from different industries and sectors – handling customer relations, sales and distribution, support services and inventory management. She has a passion for continuous improvement and she ensures to get the job done.
This wife and mom love cooking, playing the bass guitar and nature-tripping.