We Provide Legal Strategy & Regulatory Advice To Businesses That Accelerate Health & Wellness
We Provide Legal Strategy & Regulatory Advice To Businesses That Accelerate Health & Wellness
832
---
Other Businesses & Practices
Impressive credentials are only overshadowed by their clear awareness of practical strategies to help Physicians navigate modern healthcare and achieve successful outcomes.

Practice On Your Terms

"…quite thorough and helpful, and I believe I can rely on your advice to proceed in practice with confidence and care."

Director, Aiken-Augusta Holistic Health

Great experience with the Lawyer Chris Esseltine. He was instantly up to speed after reading my paper work and came to the call fully prepared. The entire session took less than 30 minutes, because he already did his research. It was money VERY WELL spent, I could not be happier.

"Just a quick note to thank you for the outstanding work you did for me regarding a national survey related to practice rights for dual degreed health professionals. The work was done in a timely and complete manner and is much appreciated."

President Emeritus, National University of Health Sciences

"One of the few attorneys I know of who brings conscious perspective to legal matters. Understands that although people need to protect themselves legally, many of us want to do it in a way that's both highly ethical and highly effective."

President, Lisa Elia Public Relations

"We feel that your knowledge of the Healthcare law is unquestionable and we were very pleased with your expertise."

CEO, Truvanta

I would definitely recommend. I needed direction regarding the FDA and how the rules would affect my business. Responsive, accessible, and knowledgeable.

GRAMedical, CEO

Cohen Healthcare Law Group have been extremely helpful and informative throughout the entire process of initiating my healthcare business. Responses to all my questions are always very thorough as well as prompt and could not ask for a better team. Thank you!

I had a very informative session with Matthew. He sought out a clear understanding of my situation and we covered a lot in the session. I now have clarity on my next steps and I can move forward. Very helpful staff as well.

"You are shining a bright light in areas that are in such need of more heart-based thinking."

Synergetic consultant, Flying Bridge 360

I was looking for a healthcare law firm knowledgeable about Functional Medicine to start my practice. I heard of Cohen Healthcare Law Group through many integrative medicine websites, and I was not disappointed. I felt heard and welcomed from the start by the team, and I felt the attorney well addressed my legal needs. At the end of my legal session, I felt confident in the path forward with my practice.

"Gave me the best advice and saved me so much time for my business! Not only extremely resourceful and knowledgeable, but the most friendly attorney(s) I've ever spoken to!"

"Provided extremely thorough advice and document preparation for me in the formative stages of my new integrative medical practice. Easy to work with and meticulous in all matters large and small."

Physician, Integrative Health Solutions

"Continues to be a nuts-and-bolts visionary in the field of Integrative Medicine Law."

Founder, Erickson Healing Arts

"I never thought I'd meet an attorney I could actually have a real conversation with until I met Michael Cohen. He's just got that human touch. And when you combine that with his impeccable professional credentials you get magic! Michael is the real deal."

Chief Business Architect & Social Media Capitalist, A Third Mind New Media

Provides timely and insightful legal counsel. An effective communicator and can be trusted with handling complex healthcare matters.

Chief Operating Officer, Vision Radiology

After moving to California from Hong Kong, I was quite confused as to what I could and could not legally do in the state of California. Michael Cohen and his team gave me hope that I could build a successful and legal business. This was a major stress relief. Michael showed genuine interest and concern in my regulatory challenges and he was able to research and come up with solutions for me. I would hire Michael Cohen again and highly recommend him to anyone who would like to start a business in health care.

"Michael H. Cohen is a rare gem. He is genuine, has exceptional legal expertise and in-depth knowledge of the world of integrative medicine and healthcare. I refer clients and candidates to him knowing they are in the best hands."

Founder, Integrated Connections

A great asset to my addiction treatment center. Tons of insight and experience in the field of health care law. On top of that, they always call back within a short time after my call. Highly recommended! Scott Kiloby, Director of the Kiloby Center for Recovery, Inc.

Director of the Kiloby Center for Recovery, Inc.

Used them to review acquisition of a medical practice, and I found this law group to be very easy to work with, efficient; Matthew was my attorney and he exceeded expectations - five stars.

This firm was very helpful in explaining Stark Law to me. I needed to understand this for my medi spa start up.

I have nothing but positive comments to say about this group. From the very beginning, Christian has been so helpful and available, even after hours. Molly provided us with all the answers and clarity we needed. I look forward to this business journey with this group. I highly recommend this group if you are seeking medical-legal advice.
Anti-Aging & Functional Medicine Practices
Dietary Supplement & Nutraceutical Companies
Chiropractors
Management Services Organizations (MSO)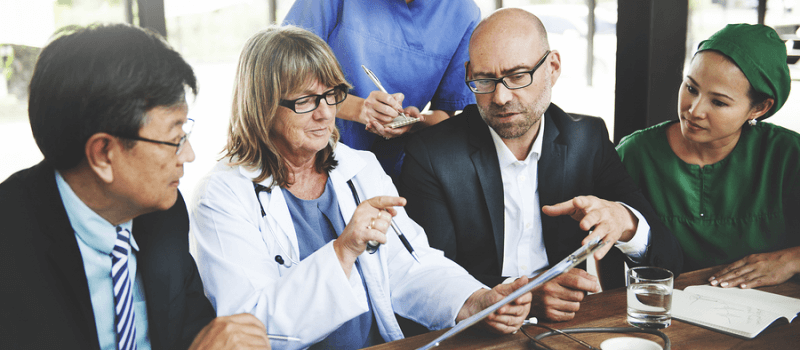 Concierge & Direct Primary Care Medical Practices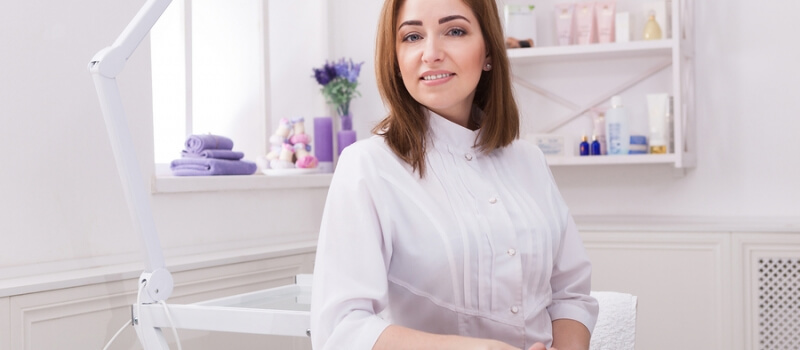 Telemedicine Ventures
Latest Healthcare & FDA Law Blog Posts and Videos