It has been an absolute pleasure working with Cohen Healthcare Law Group over the past few weeks. They are very thoughtful, knowledgeable and skillful in navigating complex agreements and contracts. Additionally, the firm has a unique ability to collaborate with other experienced Counsel and this was more than evident in our numerous conference calls so we could reach a win-win consensus with our partners.
In summary, Cohen Healthcare Law Group epitomizes the highest level of integrity, expertise and professionalism and I sincerely hope the Group will take the opportunity to connect and assist many more Physicians with their collective expertise when we undertake complex Health Care negotiations.
– Dr. Keerthy Sunder
Words cannot express how grateful I am to them. Being a surgeon I am used to stressful situations but when dealing with legal issues, one really needs someone intelligent, efficient, experienced, with excellent attention to detail. They made me feel comfortable and confident immediately. Their skill and knowledge was impressive as well as their friendly and empathetic personality. I am very happy to report I won my case with a high 6 figure judgement in my favor. I am so happy and grateful for all their help and highly recommend them to anyone who needs someone amazing in healthcare law. 
– Mona Misra, MD
Bariatric and Minimally Invasive Surgeon, Advanced Surgical Specialists Inc.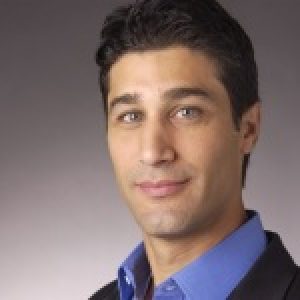 Michael is a real expert in healthcare law, able to navigate the maddeningly complex nuances among city, state, and federal regulations. But he's more than a lawyer; in a way I find rare among lawyers, he's also an entrepreneur and understands that entrepreneurs want to figure out how to get things done. Michael knows how to make your idea legally possible.
– Samer Hamadeh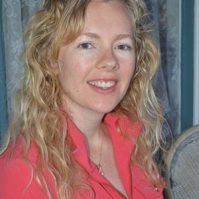 During the Legal Strategy Session, they are able to answer all my questions with a clear organization of materials. I was given insight and resources. Also told me about medico-legal issues that I didn't even know existed. This has been invaluable to my integrative medicine practice.
– Andrea McSwain, DO
McSwain Medical Services, Founder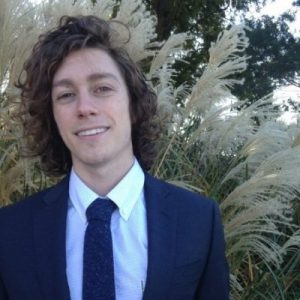 My business partner and I wanted to speak with someone who was well versed in the health and wellness industry and had an appreciation for the human side of medicine. When we read Mr. Cohen's biography on his blog, he seemed like a perfect fit. He appeared to be an independent thinker and understand the value of art in medicine, and his experience studying complementary medicine assured us he would be worth talking to. He did not disappoint! Mr. Cohen searched for ways we could navigate regulations, as opposed to dismissing our ideas as too dangerous. Mr. Cohen and his team were very personable, interested and non-judgmental people in my interactions with them
– Colin O'Connor
Vice President, PD Movement Lab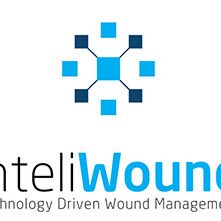 Great ability to communicate legal analysis. I needed know about FDA classification and get direction for both product development and insight into our marketing language. This saves us tremendous amounts of headaches with the FDA. The firm has great front-end customer service I give the firm a high recommendation.
– Tom Forgeron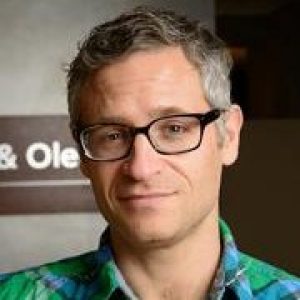 Worked together representing a physician-client in a highly emotional employment litigation matter. I know from working directly, and from speaking with our joint client, that the firm provides careful, thoughtful advice focusing both on the nitty-gritty details of complicated bodies of law, and on the big picture of what the client wants to achieve. Calm in the face of adversity and maintains a positive, encouraging spirit that brings out the same in their clients (and his co-counsel). I cannot recommend them highly enough!

– Zachary Rothenberg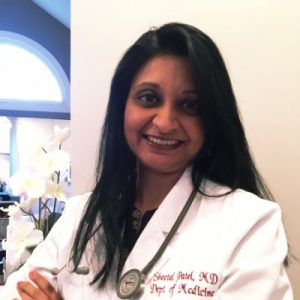 Very knowledgeable in his field pertaining to healthcare, especially telehealth medicine. We hired them for our company to help produce contracts to different healthcare facilities. Our business is certainly growing because of his help and expertise.
– Sheetal Patel, MD
TeleHealth Solution, Chief of Quality and Improvement Outcomes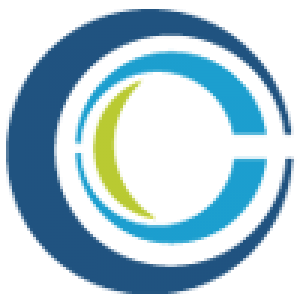 After burning through quite a few attorneys to help me with my business, I feel like I've finally found my guy. For the first time, I feel like I've found someone who's not just churning me for fees. Truly has my best interest at heart. Plus, they are great at listening to my legal needs and helping me navigate the complicated business terrain in an efficient, cost effective, and logical manner. I only wish I'd found them sooner.

– Madison Spurlock, DC
Body by Laser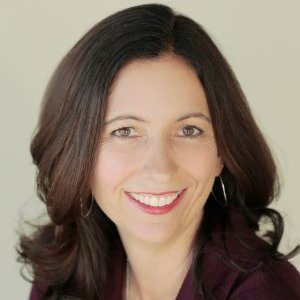 Michael H. Cohen is a rare gem. He is genuine, has exceptional legal expertise and in-depth knowledge of the world of integrative medicine and healthcare. I refer clients and candidates to him knowing they are in the best hands.

– Lisa McDonald
Gave me the best advice and saved me so much time for my business! Not only extremely resourceful and knowledgeable, but the most friendly attorney(s) I've ever spoken to!
– Elizabeth Foo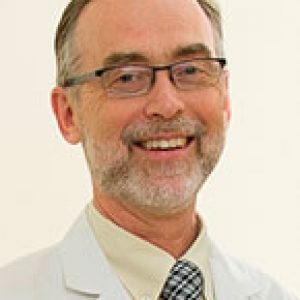 …quite thorough and helpful, and I believe I can rely on your advice to proceed in practice with confidence and care.
– Robert A. Pendergrast, Jr., M.D., M.P.H.
Director, Aiken-Augusta Holistic Health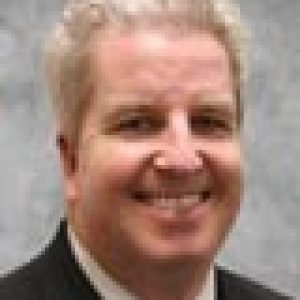 Michael is one of the most intelligent people you'll ever meet. Just look at his profile — multiple degrees, books, Harvard Professor, etc.! You would never know this right away by his kind, and modest nature until you ask. I see Michael frequently going out of his way meeting with people and he is always there truly listening and thinking of YOU first.
– Fred Cooper
Area Manager of New Business Development, AT&T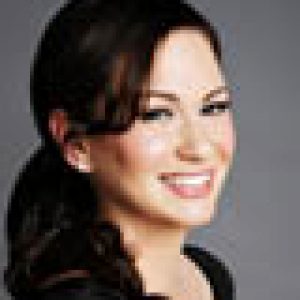 I could not recommend a lawyer more highly. I consulted with Michael on a very complex business venture. He took the time to make sure that I understood the lay of the land, and went beyond the call of duty in addressing questions and concerns. Michael not only is wealth of knowledge, but a pleasure to work with. If you want a lawyer who not only has extensive knowledge of both law and business, but also truly cares about his clients then Michael is your guy.
– Nikki Schwartz, MSW MA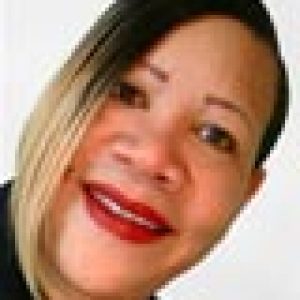 I never thought I'd meet an attorney I could actually have a real conversation with until I met Michael Cohen. He's just got that human touch. And when you combine that with his impeccable professional credentials you get magic! Michael is the real deal.
– Michelle Price
Chief Business Architect & Social Media Capitalist, A Third Mind New Media
I am a litigation attorney who has worked with them on several occasions. Their knowledge and ability have greatly complemented my own, hugely benefiting my clientele. I feel fortunate that I can confidently refer to him matters that are beyond the scope of my practice, knowing the clients will get first-rate lawyering from a true gentleman whose great personal integrity is refreshing.
– William Dickerman, Esq.
Truly is one of the top attorneys in the country [whose] expertise in business law and alternative heath care legislation protocols for doing business is second to none. You will be pleasantly surprised with his vast knowledge, extraordinary work ethic and reassuring confidence that any legal issue you may have will be resolved easily and successfully. Their business and legal advice is top notch and has already saved me time, money and potential future frustration. Worth every penny! Also, it's like they intuitively already knows what questions you have and answers them before you even ask! What a gift!
– Aiden Chase
A great asset to my addiction treatment center. Tons of insight and experience in the field of health care law. On top of that, they always call back within a short time after my call. Highly recommended! Scott Kiloby, Director of the Kiloby Center for Recovery, Inc.
– Scott Kiloby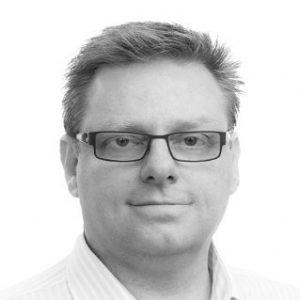 Being located in Australia we required someone to help our firm understand the regulatory landscape for medical devices within the US. After researching several companies online we decided to engage their services. I found them to be a very capable and extremely professional individual whom was always very pleasant to work with. In addition to helping us better understand the regulatory landscape in the US, they were also very helpful in providing referrals to other Advisers that we required at the time. I would be very comfortable in recommending their services.
– Danniel Jacques
Owner, MedWise/Osmo Patch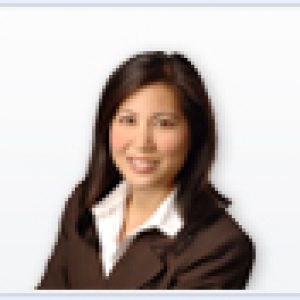 Provides timely and insightful legal counsel. An effective communicator and can be trusted with handling complex healthcare matters.
– Cathy Baker
Admirably pushes the frontiers of law, medicine, ethics, and health care policy. In an engaging, insightful, and provocative analysis, opens a door to the future of medicine, thus laying the foundation for a regulatory framework that supports human physical, as well as spiritual, health.
– Kenneth R. Pelletier, PhD
Former Director, Stanford Corporate Health Program; Clinical Professor of Medicine, Stanford University School of Medicine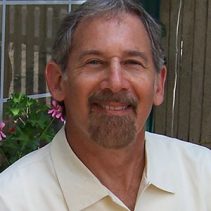 I would definitely recommend. I needed direction regarding the FDA and how the rules would affect my business. Responsive, accessible, and knowledgeable.

– Richard Freedland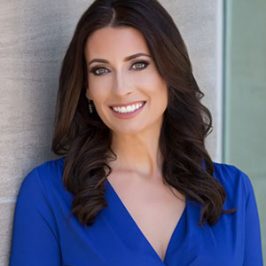 This firm was very helpful in explaining Stark Law to me. I needed to understand this for my medi spa start up.
– Lynne Lowder
Crane Herb is creating Patient Analytics for Practitioners to track and report their TCM clinic data. I rely on their expertise, communication skills and curiosity. My other lawyers have no experience in healthcare legal details. I don't want to waste my time and money educating them about my issues.
– William Egloff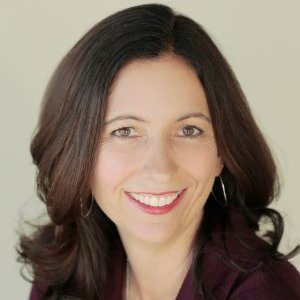 Michael H. Cohen is a rare gem. He is genuine, has exceptional legal expertise and in-depth knowledge of the world of integrative medicine and healthcare. I refer clients and candidates to him knowing they are in the best hands.
– Lisa McDonald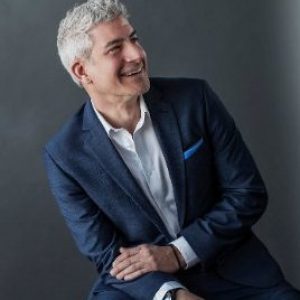 Impressive credentials are only overshadowed by their clear awareness of practical strategies to help Physicians navigate modern healthcare and achieve successful outcomes.
– James Riviezzo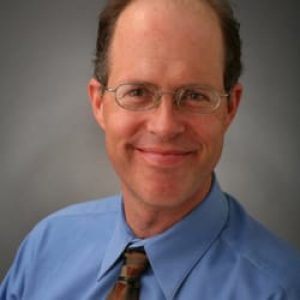 I've twice consulted regarding options for independent contractor relationships vs. employee and sub-leasing arrangements with other acupuncturists in my clinic, and both times they has been extremely helpful, thorough, and patient with my many questions. Prompt in responses, they were often waiting for me rather than me for them–exactly the opposite of what I expect when consulting with an attorney! Excellent knowledge of health care law and their office is courteous and detail-oriented. I have no complaints and highly recommend their services.
– Anthony Von Der Muhll
Santa Cruz Acupuncture Orthopedics and Sports Medicine Clinic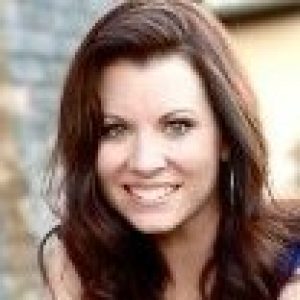 We feel that your knowledge of the Healthcare law is unquestionable and we were very pleased with your expertise.
– Aubrey Jenkins
CEO, Truvanta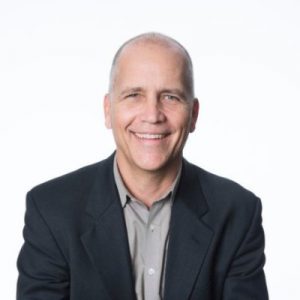 I am a CFO and have used them to get insight on the proper way to set up some companies. Has a strong depth and breadth of knowledge and was able to guide me in the right direction. Very personable and quick to respond. I would definitely recommend them and look forward to working with them in the future.
– Doug Norman
Founder & former CFO, Starbase Corporation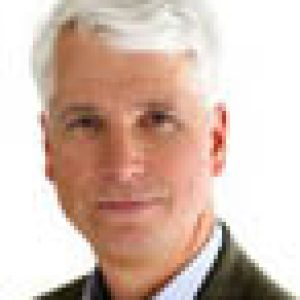 I've known Michael Cohen since 2005. I have been consistently impressed by his knowledge and professional behavior. Michael is one of the most humane and sincerely concerned individuals I have had a chance to work with . I would recommend him as an attorney without reservations. I have nothing but the highest regard for Michael. He was forthright, honest and demonstrated a lot of integrity.
– Ronald Whitmont, MD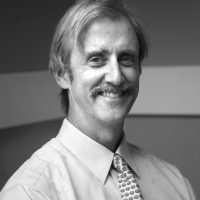 Provided extremely thorough advice and document preparation for me in the formative stages of my new integrative medical practice. Easy to work with and meticulous in all matters large and small.
– Allan Inglis, MD
Physician, Integrative Health Solutions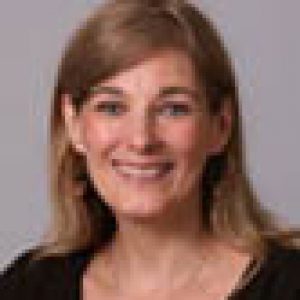 Continues to be a nuts-and-bolts visionary in the field of Integrative Medicine Law.
– Karen Erickson, D.C.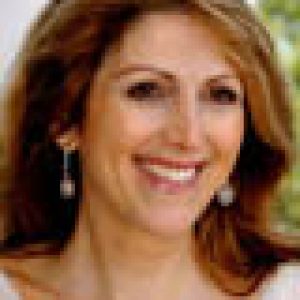 One of the few attorneys I know of who brings conscious perspective to legal matters. Understands that although people need to protect themselves legally, many of us want to do it in a way that's both highly ethical and highly effective.
– Lisa Elia
You are shining a bright light in areas that are in such need of more heart-based thinking.
– Carol Hink
Synergetic consultant, Flying Bridge 360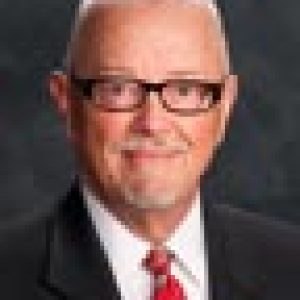 Just a quick note to thank you for the outstanding work you did for me regarding a national survey related to practice rights for dual degreed health professionals. The work was done in a timely and complete manner and is much appreciated.
– Jim Winterstein, DC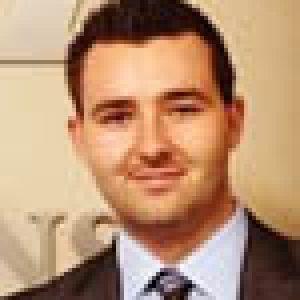 Extremely knowledgeable and dedicated business lawyer who never ceases to amaze me. Their passion is certainly the law, and they uses it to protect and help small business owners and anyone that may be in need. Very very thorough in everything that he does.
– Bryan Tepus
Vice President of Sales, ExpiTrans Inc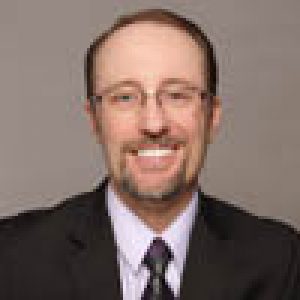 I found the law firm while researching the legal issues surrounding integrative and complementary practices. Our consultation was enlightening and informative. I believe they are the preeminent professional in this field. Friendly, engaging and helps to narrow the conversation which makes for a very efficient consultation. I highly recommend this firm and look forward to working closely with them in the future.
– Eric B. Hannah
Financial Representative
I consider Michael a 'Guiding Light' for those who serve others in healthcare. Not only does he have extensive legal knowledge and experience but, he is deeply intuitive and comes from the heart; he also understands the healing arts from the inside out (if you doubt this, I recommend his book A Friend of All Faiths.) Michael is the foremost attorney in the health industry. In every way, working with Michael is a superior choice.
– Sue Mirkin
I have had such a wonderful experience with Cohen Healthcare Law Group. I had an easy time choosing this company to assist me with my Medspa startup because not only are they experienced with Medspa laws and regulations in CA but they have provided me with so much knowledge on their website that has helped to guide me through this process. I have been in contact with Ebony and she has been so kind and helpful with setting up my legal strategy meeting with Chris Esseltine. The meeting was 100% worth every penny. I ended the call with so much knowledge and a new found motivation to turn my dream into action. Thank you Ebony and Chris, I appreciate the support and guidance.

Our Company reached out to Cohen Healthcare Law Group and we are very happy that we did. They have been very helpful and communicated with us during each step of the process. Chris was very knowledgable and answered all of our questions. He provided great details and really listened to our concerns as a start-up healthcare IT company. If Chris didn't have an exact answer, he followed up quickly via email with a response. His assistant Christian was also very thorough and followed through on all of his promises. From our team at FitPeo, Inc., Thank you Cohen Healthcare Law Group!

FitPeo, Inc

Our session with your firm was clear, informative and provided appropriate next steps. Thank you.

At the beginning of my search for legal representation, I didn't know where to start. I wanted a talented law firm with the most experience possible while specializing in Alternative & Complementary Medicine. I tried looking through many suggestions for representation given to me, but they didn't fit the bill. It was a tall order, but that's what I found when I discovered Cohen Healthcare Law Group after discovering Michael H. Cohen's book online. I ordered and read "Alternative and Complementary Medicines" by Michael H. Cohen, looked over the firm's detailed website, and knew I needed to reach out to them. Beyond their experience and wealth of knowledge heralded by the firm's team, I was impressed by the efficiency of their client onboarding process. Christian Maniquis was very attentive and friendly and provided excellent client support. Atty. Chris Esseltine provided the legal insight I was looking for, turned in quality work, and gave me the advice to feel more confident about my endeavor. Overall, beyond the quality legal advice and work, this firm operates with efficiency and a streamlined process that I greatly respect. Friendly, professional, and always willing to help. I would recommend them to anyone serious about starting their Alternative & Complementary Medicine Business, and I look forward to working with them for many years.

I had a very informative session with Matthew. He sought out a clear understanding of my situation and we covered a lot in the session. I now have clarity on my next steps and I can move forward. Very helpful staff as well.

Great experience with the Lawyer Chris Esseltine. He was instantly up to speed after reading my paper work and came to the call fully prepared. The entire session took less than 30 minutes, because he already did his research. It was money VERY WELL spent, I could not be happier.

Cohen Healthcare Law Group have been extremely helpful and informative throughout the entire process of initiating my healthcare business. Responses to all my questions are always very thorough as well as prompt and could not ask for a better team. Thank you!

I was looking for a healthcare law firm knowledgeable about Functional Medicine to start my practice. I heard of Cohen Healthcare Law Group through many integrative medicine websites, and I was not disappointed. I felt heard and welcomed from the start by the team, and I felt the attorney well addressed my legal needs. At the end of my legal session, I felt confident in the path forward with my practice.

I have nothing but positive comments to say about this group. From the very beginning, Christian has been so helpful and available, even after hours. Molly provided us with all the answers and clarity we needed. I look forward to this business journey with this group. I highly recommend this group if you are seeking medical-legal advice.

My first point of contact was through the online portal and then called by the staff within the hour. I received great insight of the legal services they could provide me for what I needed. Once we agreed that was what I was looking for the communication and thoroughness of the staff was incredible. I was walked through the entire process and emailed or called back right away if I had any questions. I could not have been happier going into the Legal Strategy Session.

Fast forward to my legal strategy call, and it was just what I needed to finish getting my information to the lawyer. It was a very easy process to call in and speak to someone directly that would be handling my matter. The lawyer was very knowledgeable, personable, and methodical to ensure she had all the information that she needed. I felt a great sense of relief once I was done on the phone conversation.

To follow-up, the lawyer wrote me a very detailed analysis of what we discussed and if I needed to take any steps moving forward. I was also again contacted by the staff to ensure the call went well and that I was getting everything I needed.

To end, I could not be happier with the service I received from Cohen Healthcare Law Group. If you are looking for a lawyer in this field, I would highly recommend this firm. From the first call until the last email I received service above and beyond on a personal level which you do not see at some law firms.

RSC Holdings

Used them to review acquisition of a medical practice, and I found this law group to be very easy to work with, efficient; Matthew was my attorney and he exceeded expectations - five stars.

Fifteen years ago, Michael helped us craft the legal structure for a Certification Program in Energy Medicine. At this point, more than 1500 practitioners have completed the two year intensive training. While we are still navigating slippery territory, the basic legal structure Michael put into place has been sound. We are deeply grateful.

Eden Energy Medicine

Cohen Healthcare Law Group is TOP OF THE CLASS in their analysis and research and communication on Healthcare related legal issues especially FEDERAL COMPLIANCE. This firm attempts to keep the CLIENTS totally aware of FEDERAL COMPLIANCE in all areas of potential business endeavors. FEDERAL COMPLIANCE can be a slippery slope of understanding and this firm makes sure clients are well educated in this area on their respective business strategy. My opinion is they are the BEST HEALTHCARE LAW FIRM on the WEST COAST if not the whole country!

Owner, Multiple Healthcare Ventures

We had questions about compliance and were provided timely information and detailed regulatory updates. This saved us as we needed industry knowledge for a last minute presentation. It saved our department a lot of time. You guys are awesome!

Saved me time and money by providing direct and efficient help regarding MSO Agreements, Telemedicine, Fee splitting and Healthcare compliance. I really appreciated Ebony during the intake!

APAR Wellness, Managing Member

I received help with reviewing client contract, advice on whether to have a Doctor Referral letter, and advice on the structure of my business. Very professional, Michael was on time, he asked me what I needed and gave it to me. In fact, he gave me more than what I was expecting. I was amazed that all my questions were answered quickly and the client contract was reviewed and corrected within a short time frame which tells me that Michael has specialized expertise in what he does. I like that he understood my business, complementary alternative therapy. I really felt supported in moving forward and doing good work to help others. This field is tough already by the present system in place now but Michael knows how to navigate it. All is great now!

We needed help resolving a healthcare litigation case. Compassionate, effective, and confident. He worked efficiently to get the case resolved. Everything was excellent and I give a strong recommendation.

Very knowledgeable, provided up to date information and I really like the e-newsletters as they have a lot of good information on pertinent issues. We like what you are doing and the way you are doing it!

CR MILES P.C., Attorney

"I had contacted a couple of local lawyers in the past, but they had very little understanding of the area of wholistic health education in which I work, and were clearly unable to offer me specific advice. Michael on the other hand came from a position of extensive knowledge and understanding; his review and responses to my material [in helping me to review my disclosure and consent forms] was meticulous and uncompromising. This resulted in a total restructuring of my job description and a tightening up of potential problem areas. I now have a much clearer idea of the legal limitations to my scope of practice, and am aware of, and able to avoid potential pitfalls. I feel more secure, and my clients are more accurately informed at the outset. In addition, Michael was courteous and promptly responsive to my inquires throughout the process. Great service and great staff."

"It is because of the firm that we can be taking these continual steps toward a more stable foundation for our future growth. Everyone involved is excited and looking forward to opening."

Melrose Recovery Center

"Michael is a superb business lawyer. His keen intellect and skillful instincts helped our company navigate the complex waters of international contracts. Michael's cogent, persuasive brief for our recent international mediation and arbitration was invaluable in securing our award. Michael is understanding, easy to work with. He gets the job done at competitive rates and with pleasing efficiency. We have confidence in him to handle our case; he gives valuable advice to the client."

Silver Oasis Technology Ltd

"Michael is a great teacher and resource for dealing with legal issues in a comprehensive approach. His energy is full of foresight, grounded and open."

Los Angeles Small Business Network
After moving to California from Hong Kong, I was quite confused as to what I could and could not legally do in the state of California. Michael Cohen and his team gave me hope that I could build a successful and legal business. This was a major stress relief. Michael showed genuine interest and concern in my regulatory challenges and he was able to research and come up with solutions for me. I would hire Michael Cohen again and highly recommend him to anyone who would like to start a business in health care.

"I hired Mr. Cohen to help me with a management agreement to use with my medical corporation clients. He is very knowledgeable in the setting up of practice management companies and agreements and helped me navigate through the difficult and confusing corporate medicine laws of California. If you need someone who can help you stay in compliance, I suggest Mr. Cohen. He is knowledgeable and extremely thorough."

"Michael is one of the most knowledgeable lawyers out there for healthcare law. You will not find a better resource. He has the ability to drill down to your issue quickly and help you navigate complex issues. For healthcare and medical device issues, Michael is the guy."

"Our company recently retained the firm and we've found their counsel and expertise to be invaluable. True professional(s) in every respect. Understands healthcare law inside and out and I would highly recommend to anyone looking for good counsel."

"This is a wise attorney. When it comes to areas of the law pertaining to healthcare, business law, government compliance, and the like, Michael literally wrote the book. He has many publications to his credit, and within 15 minutes of meeting him, his strong command of the subject matter and ability to listen and absorb will become apparent. This is the lawyer to whom you want to turn for advice, compliance, and litigation. One of the smartest people I've ever met. His good judgment, forthrightness, and looking out for my issues and long term gains will stand me in good stead."

Writer

"Not only knowledgeable, but responsive as well. Researches their facts thoroughly before giving advice and returns calls promptly. What a find."

"I'm a business owner and have had dealings with many attorneys. But they are one of the only attorneys that truly had my best interest at heart. Genuine and truly cares about their clients. There are a lot of jokes about attorneys but they are one of a kind. Goes beyond the call of duty and that's what sets them apart from every other attorney. They have always been available and returns their calls promptly. I can always count on them and so can anyone. I highly recommend their services. ."

Chiropractor and President of a management company to a multidisciplinary healthcare practice

"As a wellness practitioner and consultant to other wellness professionals I understand not only the importance of niche services, but also the importance of expertise. Many practitioners do not understand the complexities of regulations and rules that govern their profession, including setting up an entity correctly, partnering with other health care providers (fee splitting no nos) and product sales in clinic and on line. Doesn't that sound daunting? It is. I highly recommend these team of talented experts. An ounce of prevention is worth a pound of cure applies to business just as much as it does health. Don't be caught in need of correcting a problem, get it right from the start."

Acupuncturist

"The embodiment of the enlightened, holistic attorney of the future. Excellent – professional, thorough, sincere, ethical, erudite, kind, spiritual and efficient. Working with them I felt supported and protected. They looks at their clients in a body-mind-spirit way, and at their business from a practical success as well as personal fulfillment point of view. I highly recommend them to anyone interested in receiving high quality, efficient legal services in a genuine and pleasant atmosphere."

Holistic Health Care Consultant
In Healing at the Borderland (Uniersity of North Carolina Press) Cohen is a tour-guide through diverse zoo-scapes in our deliciously murky, transitional world of healing, faith and medicine….

The Integrator Blog

Complementary and Alternative Medicine: Legal Boundaries and Regulatory Perspectives) follows his previously well-received books with a new look at the continuing growth in popularity of complementary and alternative medicine (CAM). His legal and scholarly qualifications provide him with the ability to contemplate the legal, ethical, and regulatory aspects of how the integration of CAM can best proceed. What issues need to be discussed with patients? Are doctors liable if CAM therapies don't work? How can we continue to remain open to alternative forms of medical treatment while maintaining high-quality, safe, and ethical healthcare? Cohen devotes a large part of this book to issues surrounding spiritual healing techniques and how they may relate to current and future legal and regulatory policies. While lay readers may find the book too philosophical and esoteric at times, it raises many interesting points for academic discussion. Recommended for larger public and academic libraries, particularly those specializing in biomedical ethics and law.

Univ. of South Florida at St. Petersburg Lib., Library Journal.

Michael Cohen eloquently explores pathways to healing–a universal human desire. He opens our eyes to new ways to think about health–beyond the exclusivity of science and medicine to a wonderful array of different traditions and methodologies. For modern health care professionals, this book offers rich rewards.

Cohen writes with style, clarity, and wit….He sticks to essentials … and, in the end, inspires.

New York Law Journal

Literate and intelligent…written with consummate skill … exceptionally good, with skillful, realistic dialogue and a certain comfortable flow that is able to contain complex ideas… A Question of Time is a book that I recommend to all therapists, and to all who are interested in what the human mind is, and what it might become…. Michael Cohen has produced a truly marvelous piece of writing that succeeds because … it has color and humanity.

President of The American Board of Hypnotherapy, and Dean of Academic Studies, American Pacific University

I appreciate Michael H. Cohen's contribution to the literature on shamanism, relaxation, and guided imagery through his novel. Gabriel's journey through hypnosis – the dual path of relaxation and creativity-may be an invitation for all of us to awaken to the power of our own imagination, of our own ability to consciously dream.

Research Fellow, Beth Israel Deaconess Medical Center

An enjoyable and well-written tale of hypnotic adventures that combines good story-telling, memorable characters, and clever clinical pearls. The book is ideal for the hypnotically-oriented clinician and the psychologically-minded layperson.

Department of Psychiatry, Massachusetts General Hospital and Harvard Medical School

As the public has increasingly turned to alternative methods of healing such as acupuncture, chiropractic, dietary supplements, energy healing, and yoga, the legal and ethical relationships between these alternatives and the traditional medical orthodoxy have come into question. What legal obstacles do practitioners of alternative medicine currently face, and should they be certified or licensed? What liability risks do traditional health care providers confront when they refer patients to complementary practices…. Mr. Cohen offers a thought-provoking discussion about integrating the alternative with the traditional. Through poignant anecdotes and accessible analysis, he moves from practical legal issues of liability and regulation to more abstract questions regarding different traditions and understandings about healing.

This academic resource tool is a necessary addition to any health practitioner's library … [and] does an admirable job of addressing those legal issues pertinent to alternative healthcare providers.

In this compact and lively analysis, Michael Cohen sums up the history and current status of the legal underpinnings of complementary and alternative medicine vis-à-vis conventional medicine.

Cohen…eloquently describes the interlocking levels of control state and federal governments exercise over the art of medicine. The work is illustrated by case examples that bring alive the current status of such controls and highlight the dilemmas both faced and posed by our legal system.

Written from a legal perspective, this volume examines complementary and alternative medicine within the contexts of state regulation, scope of practice, malpractice, professional discipline, third-party reimbursement, and evolution of legal authority… Michael H. Cohen has written a comprehensive and well-researched volume that makes an important and unique contribution to our understanding of complementary and alternative medicine.

This is a concise, authoritative synthesis of biomedicine, alternative medicine, and the regulatory environment. It succeeds admirably in giving the reader a broad view of biomedicine and holistic healing and in outlining the growth, evolution, and eventual dominance of biomedicine to the present…

This outstanding recommended resource-nearly one-third of the text is devoted to case law and references belongs on the library shelf of anyone thinking about or involved in health care.

University of Arizona

Snippets of the body of alternative medicine are skillfully dissected and probed by Cohen's legal scalpel in a manner that is informative and intellectually stimulating. For persons wishing…knowledge and understanding of the present legal environment for alternative medicine in the United States, this book is an excellent choice.

I found the book absolutely fascinating and would like to congratulate you on such a compassionate and wonderfully inspired piece of writing. I am sure that it will be a great success and it makes a bold contribution to the frontiers on integrative medicine.

Deputy Editor, Complementary Therapies in Nursing and Midwifery

Michael H. Cohen clarifies credentialing, malpractice liability, and other legal, regulatory, ethical, and policy issues surrounding the inclusion of complementary medicine into conventional health care delivery. The book is an authoritative and indispensable resource.

Assistant Clinical Professor, Columbia University College of Physicians and Surgeons, and Medical Director for Complementary and Alternative Medicine, Oxford Health Plans

Readers could also review Cohen's Beyond Complementary Medicine: Legal and Ethical Perspectives on Health Care and Health Evolution (University of Michigan Press, 2000) for more insights into the government machinery that is abetting or restraining the movement of CAM from marginal to mainstream.

National Center for Complementary and Alternative Medicine, National Institutes of Health

Beyond Complementary Medicine warrants hearty felicitations for presciently, and insightfully, addressing ethical, legal and regulatory issues…. Cohen is a trailblazing pionner toiling tirelssly on the frontier of law, bioethics and healthcare in America. His brilliantly-written book palpably reveals his passion for his important work…. This magnificent book is recommended heartily.

Cohen's … book … has been an indispensable reference work for many working on CAM and its complex implications for clinical and academic medicine.

Brown Medical School

a thought-provoking exploration of the future of medicine in the healthcare system.

Cohen … has composed an erudite but remarkably readable meditation on the "clinical, legal, ethical, and spiritual considerations" arising from the confluence of-some would say the conflict between-Western and Eastern, conventional and "alternative" models of wellness (spiritual as well as physical). His insights and case studies will be of interest to yoga practitioners and especially yoga teachers around the modern world.

Cohen demonstrates in Future Medicine his expertise, passion, and courage… [and is] able to… pose provocative questions concerning the ethical and legal issues that will emerge….. Future Medicine makes … valuable contributions to the integration of conventional and complementary medicine…. While Future Medicine poses far more questions than it answers … it is nevertheless a bold if not brilliant step. I am grateful to Michael Cohen for his contribution.

Like a master class in yoga, Future Medicine challenges, inspires, and stretches the reader. Through gifted storytelling and rigorous, respectful exploration of multiple intellectual and religious disciplines, Cohen bridges the science and the soul of healing, transcends previous limitations, and embraces the mystery of the Spirit.

Caryl J. Guth Chair for Holistic and Integrative Medicine and Professor of Pediatrics at the Wake Forest University School of Medicine

Courageous, insightful, innovative, and inspiring, Mr. Cohen goes where few dare tread, and where all are headed–toward a global perspective in medicine.

Director of the Samueli Institute, and Former Director, Office of Alternative Medicine, NIH

Michael Cohen is, simply put, a visionary. His courageous voice, formidable intelligence, and compassionate heart come together in Future Medicine, providing a breathtaking challenge to traditional medicine, law, and bioethics. I am convinced that Michael's work will change the face of medicine and health care law, leading us away from our comfortable illusion of knowledge and into a deeper, more expansive knowing.

Clinical Consultant at the Center for Ethics in Health Care, Oregon Health and Sciences University

With ingenuity and finesse, Michael H. Cohen demonstrates how the introduction of complementary and alternative medicine into healthcare is transforming not only the delivery of services for individuals, but also the web of personal and working relations for everyone involved in the processes of caring and healing. This is a beautifully written and inspiring book–a unique and enriching contribution that stands out for its coupling of erudition and sensitivity.

Professor of Public Policy, Kennedy School of Government, Harvard University

M. Cohen is certainly the most thoughtful contributor to the CAM literature from the legal profession. His new book adds to his previous work and is a stimulating, informative text for anyone with a serious interest in this area.

Chair of the Department of Complementary Medicine at the University of Exeter

Cohen does for medicine what Kuhn did for science in The Structure of Scientific Revolutions.

Distinguished Professor in Health Care Ethics at the Center for Professional and Applied Ethics, University of North Carolina at Charlotte

Your Friend of All Faiths book arrived on Friday in time for me to start reading it over the weekend. Am about at the halfway point. I'm really enjoying your multi-dimensional quest, and your vivid characterizations of self and others. The "Universal Service" you invented is pretty amazing. What a great synthesis. You are also fortunate to have a wider opening in the reality-shield we all have wrapped around our psyches so that you have an access that mystics of all stripes would envy.

President, Reality2 LLC