Starting a Telehealth Venture: What's Your Offer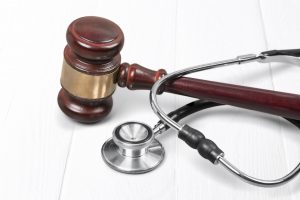 Telemedicine laws are increasingly permissive, as more and more states understand the value of providing healthcare services online instead of through brick-and-mortar.
Certain telehealth practices, however, remain legally risky.  When telemedicine entrepreneurs ignore legal boundaries and industry standards, they can encounter serious legal jeopardy.
Recently, a telemedicine startup approached our telemedicine lawyers for legal advice.  When the startup founders presented the business model they were contemplated, we could see a perfect storm of legal risk.  This was because the telehealth model had legal risks in terms of:
Corporate practice of medicine and fee-splitting
Prescribing via the Internet
Prescribing without a "good faith examination" or "appropriate prior exam"
Prescribing a controlled substance without seeing the patient in person and establishing the physician-patient relationship
Statements by FDA, FTC, and other regulators regarding the particular practices and/or business model or substance contemplated as the core practice ingredient
Physician disciplinary risk based on potential charges of prescribing when not medically necessary.
Concern of potential enforcement action by the Attorney General (AG) of one or more states.
We have previously addressed some of these issues in our prior posts, including:
A few years ago, telemedicine and telehealth burst on the scene, immediately challenging established legal frameworks built around brick-and-mortar practices. The novelty forced healthcare […]
We know telemedicine is expanding, but are telemedicine prescription and distant diagnosis allowed under any given state legislative scheme?
Physician health coaching raises telemedicine issues, as it's challenging (but not impossible) for medical doctors (like any professional) to remove the professional hat.
And in our course:
Telemedicine Legal Roadblocks: Key Strategies to a Successful Practice
Here, we'll talk more about why this particular situation was a perfect storm of legal risk.
Are You Focusing on a Marginally Legal Health & Wellness Activity
In this case study, the telemedicine startup had a risk profile that suggested legal jeopardy.
The telemedicine venture was looking at a business model in which the telehealth company essentially packages a series of treatments for customers aka patients of the medical doctor involved. Legal Risk: High.
The model involved prescription of a controlled substance. Legal Risk: High.
The telehealth rules are not particularly liberal in many states, with respect to prescribing – and especially, prescribing controlled substances. Legal Risk: High.
The telehealth entrepreneurs didn't want to pay medical doctors; they wanted to rely on nurses. Legal Risk: Warning, danger Will Robinson!
They also wanted to dispense with the good faith exam or appropriate prior examination that many states currently require before prescribing. Legal Risk: High.
The controlled substance involved was clinically questionable in terms of its medical necessity. Legal Risk: High.
The telemedicine investors were practically salivating at the prospect of quick and easy profits, yet one of them said point blank: "We would be decimated as a business if a broad regulatory inquiry came down." Danger, Danger!
The medicine at issue would be injected (and the scientific literature is predictably thin as to efficacy).
What Exactly Are the Legal Risks?
Good question.  Well there are many.  Consider a few.
FDA enforcement action, potentially focusing on claims made for products distributed in interstate commerce.
FTC enforcement action, seeking disgorging of ill-gotten gains (i.e., ALL OF YOUR COMPANY's PROFITS), alleging false advertising.
An Attorney General investigation and enforcement action, potentially sweeping the prosecutor into office as Mayor or Governor (AND DECIMATING YOUR BUSINESS VENTURE).
An action by a plaintiff's troll – AND WE'RE NOT TALKING SHREK – an expensive and burdensome lawsuit alleging whatever they can paste together … maybe fraud, false advertising, unfair business competition, or maybe something else that is very clever and creative (and costly to you).
Now the Federation of State Medical Boards does have a Model Policy for the Appropriate Use of Telemedicine Technologies in the Practice of Medicine.  This model telemedicine policy has been adopted, in whole or in part, by quite a few states, and its concepts have been influential.  And in general, following some of the key principles of the Model Policy is a good idea.
But the enforcement risks of a given model go far beyond the rules and principles of any one policy document.  We have to look at each of the components, and as well, the way they function together.
Note that we haven't even yet gotten to Board of Pharmacy rules on the subject (see, for example, the FAQs that the Kentucky Board of Pharmacy puts out on Controlled Substances Questions).
We should also look at state pharmacy and other laws governing regulation of Drug Dispensing.
Can the Business Model Be Saved
Is salvation at hand?
Well … normally … yes … we can analyze the risks of each component and creatively design a business model that scores better on the legal compliance scale.
And if the model is a perfect storm, then that should be called out too.
Here, keen to find a way and ease the legal medicine here, the client asked, wouldn't the liability be on the physician instead of the venture?
That might be the case, if only we could point a long finger toward the intended target and deflect all of the above heavy legal firepower like a Marvel hero with a shield.
Now there are creative ways to bring third-party defendants into a lawsuit, but that is a whole other ball of wax, so to speak.
And then there the familiar legal issues such as:
Corporate practice of medicine and
Kickbacks / fee- splitting
Because it is really the telehealth venture—consisting of entrepreneurs and non-physicians, in a general corporation or LLC—promoting the pre-packaged "treatments."
Conclusion
When putting together a health and wellness business, consider all the legal risks that go into the model.  Sometimes these are obvious; and sometimes subtle.
Laws governing telemedicine constantly keep changing.  The real issue, though, is how these telehealth laws interact with all the other areas of law that keep bumping up against the business model: corporate practice of medicine prohibitions; anti-kickback and fee-splitting prohibitions; rules against false and deceptive advertising; FDA rules; FTC laws; consumer protection laws prohibiting unfair business practices; and the constellation of enforcement authorities and private plaintiffs who tend to be more interested in taking you down than in shoring you up – in the name of patient protection or plaintiff protection.
Therefore, contact a law firm experienced in the healthcare and FDA legal issues that can make or break your business.  Get legal review of your business model before you open your doors, whether those doors are made of steel or silicon.